Jewelry & Fine Metals
Enameling Series: Forming Bowls With the Hydraulic Press
Learn how to make shallow copper bowls and decorate them with enamel.
Meeting Times
Thur, 11/2/2023 2:30:00 PM - 6:30 PM
Thur, 11/9/2023 2:30:00 PM - 6:30 PM
Thur, 11/2/2023 - Thur, 11/9/2023
---
About
Day 1: Using the hydraulic press and silhouette dies, you will form shallow bowls out of copper sheets. You also will learn how to finish the edges using the belt sander and grinder.
Day 2: Learn sifting techniques for bowls and decorate your copper bowls with enamel.
Details:
Registration closes Oct.28th.
Materials
A $40 materials fee, included in the cost of the class, covers enamels and copper sheets to make four bowls.
Bring towels for drying hands and metal
Optional: Embellishments to personalize your bowl decorations
To make more bowls, bring 4.25" x 4.25" of 22- or 24-gauge copper for each bowl
Prerequisites
Intro to Enameling: Opaques. Please ensure you have completed this prerequisite class.
Class Policies
Ages 14 and up are welcome.
Instructors or Guides
Joan Hammond

Joan Hammond began working in metal in 1994, when she started taking metalsmithing classes as an antidote to documenting computer software. What she discovered was a medium that not only used her training in painting, printmaking, and ceramics, but also opened the possibilities of creating art that can be worn. Family artifacts and history, plants and animals, and the textiles and jewelry of non-Western cultures inspire her current work, which she executes using various fabrication techniques, including chasing and repoussé.

Hammond exhibits locally and nationally. Her work has been published in Metalsmith magazine's Exhibition in Print. She is a member of the Seattle Metals Guild and an active volunteer and instructor at BARN.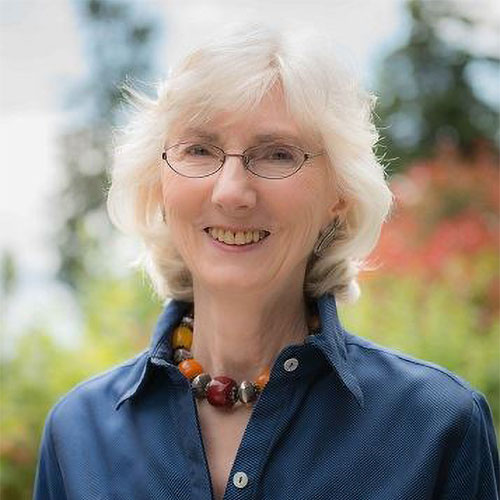 Karin Luvaas

Karin Luvaas is a Bainbridge Island artist and jeweler with a degree in encaustics, painting, and metal sculpture. She has studied under numerous jewelry masters including Blaine Lewis, founder of New Approach School for Jewelers in Tennessee, and achieved graduate jeweler status under Alan Revere of the world-renowned Revere Academy of San Francisco. Karin also is a GIA Graduate Gemologist and holds a Jewelers of America Bench Jeweler Technician certificate. Her current work can be seen at karinluvaas.com