Jewelry & Fine Metals
Intro to Vacuum Casting
Learn how easy and fun vacuum casting can be in this two-day jewelry-making class.
Meeting Times
Sat, 11/11/2023 10:00:00 AM - 2:00 PM
Sun, 11/12/2023 10:00:00 AM - 2:00 PM
Sat, 11/11/2023 - Sun, 11/12/2023
---
About
This exciting course is designed for beginners eager to explore the art of jewelry casting. You'll have the opportunity to cast a variety of materials including organic substances, found objects, pre-carved wax pieces, or any 3D prints you may have. We will be casting in sterling silver.
Day 1: We'll discuss the art of integrating botanicals and other organic components into your design concepts. We'll quickly move on to casting prep, where we'll cover valuable techniques for spruing and investing your found objects, as well as any pre-carved waxes or 3D prints.
Day 2: Learn the fundamentals of vacuum casting and the equipment needed. Cast your invested flasks and explore techniques for finishing and polishing your jewelry.
Materials
A $30 materials fee, included in the cost of the class, covers 25 grams of sterling silver for one small 3- x 2.5-inch flask. You may cast more if you choose. Bring cash or check to pay for extra materials.
You can bring found objects, pre-carved waxes, or 3D prints to class.
Class Policies
Ages 14 and up are welcome.
Instructors or Guides
Karin Luvaas

Karin Luvaas is a Bainbridge Island artist and jeweler with a degree in encaustics, painting, and metal sculpture. She has studied under numerous jewelry masters including Blaine Lewis, founder of New Approach School for Jewelers in Tennessee, and achieved graduate jeweler status under Alan Revere of the world-renowned Revere Academy of San Francisco. Karin also is a GIA Graduate Gemologist and holds a Jewelers of America Bench Jeweler Technician certificate. Her current work can be seen at karinluvaas.com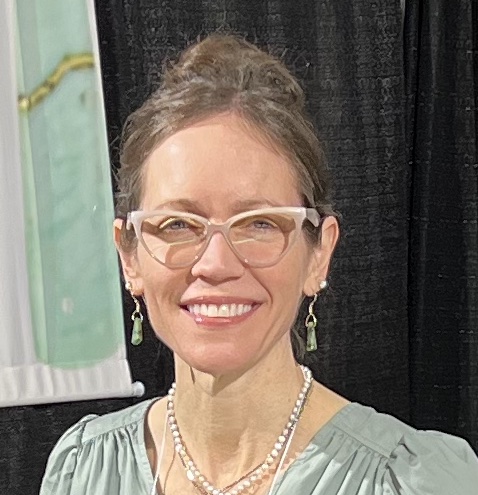 Jody Lyle

Jody Lyle is a goldsmith with more than 25 years' experience designing and making jewelry. She graduated from the University of North Texas where she studied with Harlan Butt and has continued her education through classes with masters, apprenticeships, trade school training, skill-building classes, and lots of bench time. She believes in learning by doing, listening to others' experiences, and looking at how things are made around you. Her main focus right now is wax carving, fabrication, chasing, and repoussé. She works mostly with silver, gold, steel, rock, and semi-precious and precious stones to create pieces to be worn and enjoyed. See her work https://movingmetals.com/ and on Instagram @movingmetals and Flickr.